È stato annunciato un nuovo libro in uscita di J.R.R. Tolkien. E ancora una volta l'Italia ha aperto la strada. Il volume vedrà insieme per la prima volta The Battle of Maldon seguito da The Homecoming of Beorhtnoth. Il volume sarà pubblicato da HarperCollins il 30 marzo 2023.
A curarlo è Peter Grybauskas, accademico alla Maryland University, allievo di Verlyn Flieger, tra i più attivi e noti studiosi tolkieniani.
Due diverse edizioni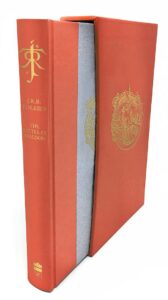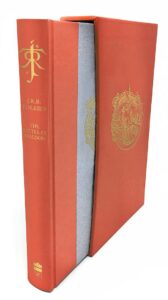 Il libro sarà pubblicato il 30 marzo 2023 e sarà disponibili in versione standard con copertina rigida (20 dollari, 21,33 euro circa) e in versione deluxe, in uscita il 27 aprile (prezzo sconosciuto). Quest'ultima edizione con cofanetto includerà un frontespizio a colori che riproduce una pagina del manoscritto originale di Tolkien de "The Homecoming" ed è stampata su carta priva di acidi con un segnalibro interno. Il volume è rilegato in quarti con un'illustrazione unica di Bill Sanderson laminata in oro su tavole grigie ed è contenuto in un cofanetto su misura. Include anche una registrazione rimasterizzata digitalmente di The Homecoming of Beorhtnoth letta da Tolkien e Christopher Tolkien, che è disponibile su CD per la prima volta. La registrazione, non è inedita, ma difficile da trovare, essendo stata rilasciata solo per la Centenary Conference del 1992. La parte saggistica del testo è letta da Christopher mentre quella in versi è letta dal padre.